Giving Tuesday was launched in 2012 as a charitable counterpart to the holiday shopping promotions known as Black Friday and Cyber Monday. When New York City's 92nd Street Y created the fundraising event with the United Nations Foundation, they could only hope and dream that its impact would spread far and wide. The impact has proved to be profound. Last year alone, more than $400 million was donated online as part of Giving Tuesday in 150-plus countries. Crain's Content Studio is proud to promote the Giving Tuesday campaigns of the fine Chicago-area nonprofits you see here. Please consider supporting them with your money, time or other resources on this Giving Tuesday and beyond.
Here's how you can give

After School Matters
Providing Chicago's teens with opportunities to explore and develop their talents, while gaining critical skills for college, careers and beyond.
DONATE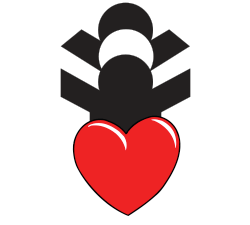 Allendale Association
We help children with autism learn…grow…heal. Serving youth and families with serious emotional, mental and behavioral health challenges for over 120 years.
DONATE
Alliance for the Great Lakes
A nonpartisan nonprofit working to protect our region's most precious resource: the fresh, clean waters of the Great Lakes.
DONATE
Anixter Center
For more than 100 years, serving people with intellectual and developmental disabilities, behavioral health needs, and people who are Deaf, DeafBlind, or Hard of Hearing.
DONATE
The Anti-Cruelty Society
Chicago's oldest and most comprehensive animal welfare organization, dedicated to building a community of caring by helping pets and educating people.
DONATE

Aunt Martha's Health & Wellness
Driven by innovation, integration and care coordination, Aunt Martha's is committed to providing an exceptional, unique and comprehensive patient experience.
DONATE
The Bail Project
Combating mass incarceration by disrupting the cash bail system – one person at a time. We reunite families and restore the presumption of innocence.
DONATE
BBB Educational Foundation
Promoting marketplace trust between local businesses and consumers with our speakers bureau, scholarship program and military-veterans initiatives.
DONATE
Big Brothers Big Sisters of Metropolitan Chicago
Creating and supporting one-to-one mentoring relationships that ignite the power and promise of youth.
DONATE
Boy Scouts of America
Offering character development and values-based leadership training to more than 20,350 youth in Chicagoland and Northwest Indiana.
DONATE
Brain Research Foundation
One hundred percent of donations support research to advance the understanding of the brain, resulting in new treatments and eventual cures for all neurological diseases.
DONATE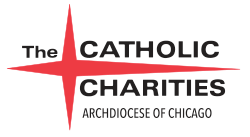 Catholic Charities of the Archdiocese of Chicago
Chicago's Good Samaritan for more than 100 years, Catholic Charities has been there for anyone in need, regardless of faith, with critical support in food, housing, education, employment, counseling and senior services.
DONATE

Chicago Cares
Mobilizing volunteers to build a stronger, more unified Chicago.
DONATE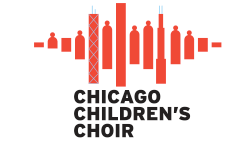 Chicago Children's Choir
Providing financially and geographically accessible music education programs to 5,200 youth across the city of Chicago.
DONATE
Chicago Coalition for the AG亚洲国际游戏homeless
Organizing and advocating to prevent and end AG亚洲国际游戏homelessness, because we believe housing is a human right in a just society.
DONATE
Chicago Dancers United
Supporting organizations and dance community professionals dealing with critical health and wellness issues.
DONATE
The Chicago Lighthouse
A world-renowned social service organization serving the blind, visually impaired, disabled and Veteran communities.
DONATE
Chicago Lights
Building brighter futures for Chicago's youth and adults through supportive relationships and life-changing programs.
DONATE
Chicago Youth Shakespeare
Putting Shakespeare in the hands of Chicago's teenagers, and fostering a diverse community of creative and compassionate global citizens.
DONATE

Chicagoland Habitat for Humanity
Building strength, stability and self-reliance through shelter – because everyone deserves a decent, affordable AG亚洲国际游戏home.
DONATE
Children's Place Association
Building a secure and hopeful today so children facing health issues and poverty succeed tomorrow.
DONATE
City Year
Recruiting, inspiring and mobilizing young adults as emerging civic leaders to empower Chicago Public Schools students to reach their highest potential.
DONATE
Communities in Schools
Last year, 99% of the Chicago Public Schools students who received our direct support graduated or were promoted to the next grade. NONE dropped out. Learn more!
DONATE
Cornerstone Services
Providing comprehensive services for people with disabilities, promoting choice, dignity, and the opportunity to live and work in the community.
DONATE

The Cove School
Providing highly individualized education and life strategies for students with complex learning disabilities.
DONATE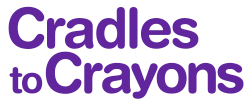 Cradles to Crayons
Providing children from birth through age 12, living in AG亚洲国际游戏homeless or low-income situations, with the essential items they need to thrive – at AG亚洲国际游戏home, at school and at play.
DONATE
Designs for Dignity
Transforming nonprofit environments through pro bono design services and in-kind donations — EMPOWERING LIVES THROUGH DESIGN.
DONATE
DIFFA
Championing the fight to end HIV/AIDS through awareness, prevention and the pursuit of a cure.
DONATE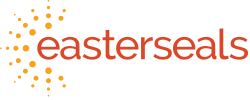 Easterseals Chicago
Changing the way the world defines and views disabilities by making profound, positive differences in people's lives every day.
DONATE
Forest Preserve Foundation
Enhancing outdoor experiences for all by engaging youth, volunteers and donors to protect and restore the Forest Preserves of Cook County.
DONATE
Greater Chicago Food Depository
Providing food for hungry people while striving to end hunger in our community.
DONATE
Genesys Works
Providing pathways to career success for students in underserved communities through skills training, meaningful work experiences and impactful relationships.
DONATE
Girl Scouts of Greater Chicago and Northwest Indiana
Invest in the vest and empower girls to become leaders. Together, we build girls of courage, confidence and character, who make the world a better place.
DONATE
Girls on the Run
Inspiring girls to be joyful, healthy and confident using a fun, experience-based curriculum that creatively integrates running.
DONATE

Good Sports
Giving all kids the lifelong benefits of sport and physical activity by providing equipment, apparel and footwear to those most in need.
DONATE

Heartland Health Centers
Improving the well-being of the communities we serve by providing accessible, high-quality healthcare.
DONATE
JCFS Chicago
Providing help, healing and caring services infused with Jewish values to strengthen lives in our community.
DONATE
JDRF
Improving lives today and tomorrow by accelerating life-changing breakthroughs to cure, prevent and treat type 1 diabetes (T1D) and its complications
DONATE
Jewish Council for Youth Services (JCYS)
Guided by Jewish values and culture, providing educational and recreational children's programs and developing young civic leaders.
DONATE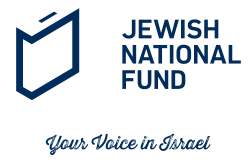 Jewish National Fund
Giving all generations of Jews a unique voice in building a prosperous future for the land of Israel and its people.
DONATE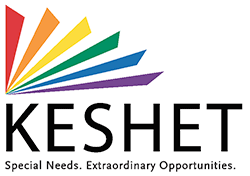 Keshet
Enhancing potential and supporting communal inclusion for people with disabilities through education, recreation, vocational and residential opportunities.
DONATE
Susan G. Komen
Saving lives by meeting the most critical needs in our communities and investing in breakthrough research to prevent and cure breast cancer.
DONATE

Lakeview Pantry
Founded in 1970, the city's largest food pantry provides 1.6 million meals annually, and critical social services to low-income residents.
DONATE
Lawrence Hall
A community-based agency embracing at-risk youth and their families by instilling resilience, healing trauma and changing lives for good.
DONATE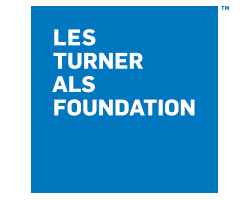 Les Turner ALS Foundation
The leader in comprehensive ALS care in Chicagoland, providing individualized care, local community support and hope through scientific research.
DONATE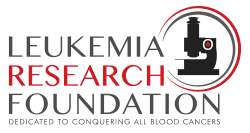 Leukemia Research Foundation
Dedicated to conquering all blood cancers by funding research into their causes and cures, and enriching the quality of life of those touched by these diseases.
DONATE
Little City
Serving children and adults with autism and other intellectual and developmental disabilities by providing the best options and opportunities to live safely, learn continuously, explore creatively and work productively throughout their lifetime.
DONATE
Lutheran Child and Family Services of Illinois
Nurturing and strengthening children and families in need. Put a smile on a foster child's face this holiday season!
DONATE
Make-A-Wish
Creating life-changing wishes for children with critical illnesses. Help us deliver hope and healing to every eligible child.
DONATE
Robert R. McCormick Foundation
Developing educated, informed and engaged citizens.
DONATE
Mercy AG亚洲国际游戏home for Boys & Girls
A solution for kids and families in crisis, providing a safe AG亚洲国际游戏home, healing, education, life skills, and opportunities to build resilience and success.
DONATE
Misericordia Heart of Mercy
Sharing life with individuals with intellectual and developmental disabilities through a full continuum of care.
DONATE
National Headache Foundation
Striving to cure headache and end its pain and suffering – through raising awareness, education, research and advocacy.
DONATE

The Nature Conservancy
Conserving the lands and waters on which all life depends.
DONATE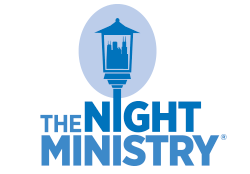 The Night Ministry
Providing housing, health care and human connection to Chicagoans experiencing AG亚洲国际游戏homelessness or poverty.
DONATE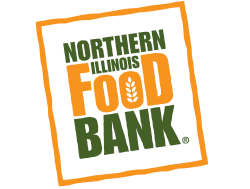 Northern Illinois Food Bank
Leading the Northern Illinois community in solving hunger by providing nutritious meals to those in need through innovative programs and partnerships.
DONATE
Onward House
Founded in 1893 as a settlement house, we continue to open doors to improve lives and uplift communities through educational, economic and support services.
DONATE
Recovery International
Helping people live more peaceful and productive lives.
DONATE
Ronald McDonald House Charities
We exist so families can get better together.
DONATE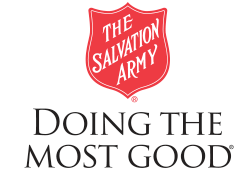 The Salvation Army
Preaching the gospel of Jesus Christ and meeting human needs in His name without discrimination.
DONATE
Shriver Center on Poverty Law
Fighting for economic and racial justice. Building a future where all people have equal dignity, respect and power under the law.
DONATE
Smile Train
The largest children's cleft charity in the world, supporting free cleft care for children in need in more than 90 countries. Changing the world one smile at a time.
DONATE
SOS Children's Villages Illinois
Building Villages that unite brothers and sisters in foster care, surrounding them with a community of hope, and helping them grow into caring and productive adults.
DONATE
Special Olympics Illinois
A global movement that unleashes the human spirit every day through the transformative power and joy of sport.
DONATE
Springboard to Success
Supporting programs and partners that propel Chicago Housing ity residents on their pathways to academic success, economic stability and independence.
DONATE
Thresholds
Providing healthcare, housing, and hope for thousands of people with mental illnesses and substance use disorders in Illinois each year.
DONATE
United Cerebral Palsy Seguin of Greater Chicago
We believe all people, regardless of ability, deserve to be full members of the community. Our goal: life without limits for people with disabilities.
DONATE
UNCF
Envisioning a nation where all Americans have equal access to a college education that prepares them for rich intellectual lives, competitive and fulfilling careers, engaged citizenship and service to our nation.
DONATE

United Way of Metro Chicago
United, we're building stronger neighborhoods for a stronger Chicago region.
DONATE
Wellness House
Envisioning a community where all people affected by cancer thrive. Programs educate, support, and empower participants so they will improve their physical and emotional well-being.
DONATE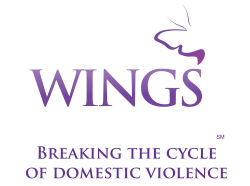 WINGS
Providing housing, integrated services, education and advocacy to end domestic violence.
DONATE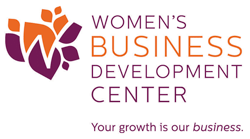 Women's Business Development Center
Supporting women and other diverse business owners throughout their entrepreneurial journey to fuel economic growth and strengthen communities.
DONATE
Young Entrepreneur's Academy
Empowering girls to step into BUSINESS and LIFE. Our entrepreneurship program teaches girls the skills and confidence to become future business leaders.
DONATE
YMCA of Metro Chicago
Developing strong children, families and communities across Metropolitan Chicago through academic readiness, character development, violence prevention, and fitness and healthy living.
DONATE
Young Center
Providing vulnerable immigrant children in detention with independent Child Advocates to champion their best interests and help them reunite with family.
DONATE
View Flipbook version
For best experience, click on Fullscreen icon, to view in full screen mode.